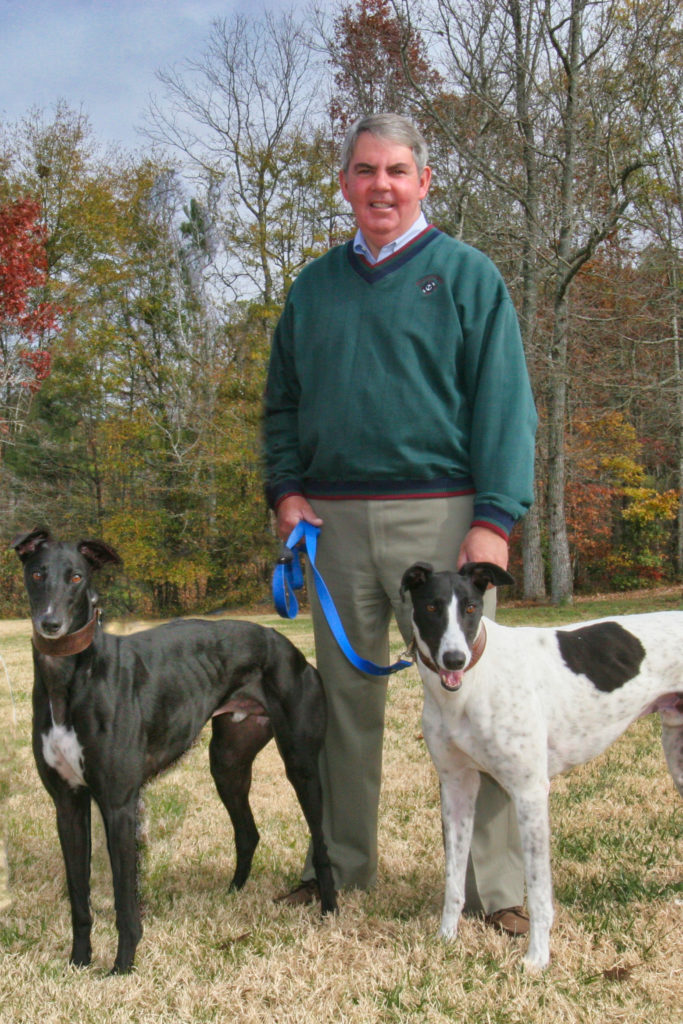 John Parker, Host
John has been active in the Greyhound breed for 25 years – adoption, racing, coursing, amateur sports and breeding. John is the President of the Southeastern Greyhound Club, is a co-founder and Vice President of Greyhound Adopters for Racing, and is a past Vice President of Greyhound Pets of America. His articles on Greyhounds and Greyhound sports have been published in Celebrating Greyhounds magazine, Performance Sighthound Journal and Field Advisory News. He is the founder and administrator of The Greyhound, one of the largest and most popular Greyhound forums on social media. He and his wife Laura live on their small farm in Coweta County, Georgia with 12 Greyhounds, a Whippet and 3 horses.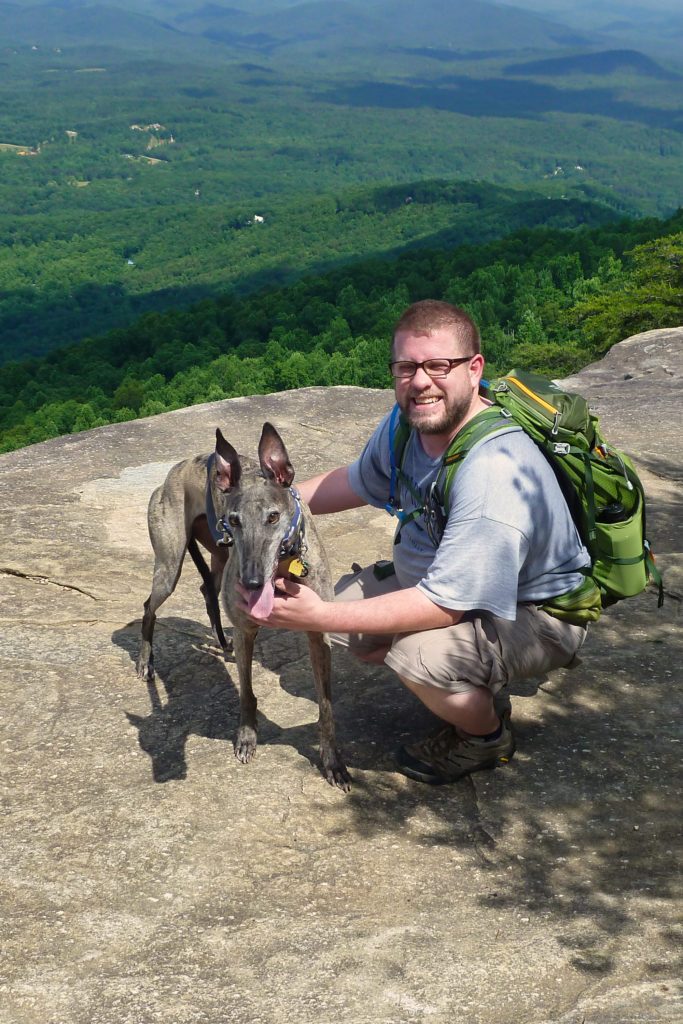 Michael Burns, Producer
Michael and his wife, Allison, adopted their first Greyhound in 2004 from Southeastern Greyhound Adoption (SEGA). In 2012, they adopted their second and third Greyhounds and became active volunteers with SEGA. Michael currently serves as Communications Chair for the SEGA Advisory Board and has served as a committee member and co-chair for the SEGA 5K. He's also a member of the Southeastern Greyhound Club (SEGC), volunteering in lure coursing trials and photographing club events. He lives with his wife, daughter, and three Greyhounds in the north Atlanta area.